The Major (2013) is a gripping, Russian crime-drama about a police officer accidentally running over a 9-year old boy and killing him. He instinctively calls on his fellow officers for assistance which prompts them to cover up the whole thing. This embroils them in a conflict which greys out the lines between morality, camaraderie, and responsibility. Fantastic performances by a couple of actors in this movie which really sucks you into their respective points of view.
On one hand, and the most aggrieved of them all, are the parents of the young boy who simply want justice for what has happened. Then there's Sergey, the cop responsible for not being able to hit the brakes on time since his wife was across the city, in labor, about to give birth anytime. Then lastly, there's Pavel, a friend and fellow police officer looking out for Sergey's well being.
I must admit this movie got me, time wasn't an issue because it kept me engaged and wanting to know more of how this winds up. Usually, with dramas, I'm really only good for dramedies and it's really tough to get my attention for over an hour. But this movie, however, keeps you glued to the screen trying to figure out who's really most to be blamed.
Most moral dilemmas are relatable because any grown person knows that not everything that is punishable is contextually wrong, and not every high road leads to the "right" thing to do. This fascinated me because I was sure early on who the real assholes were, but as the movie went on, it got really muddled and morally ambiguous.
I've been playing this little game whenever I watch certain movies and look for allegorical clues and what they represent. It's usually kind of a reach but hey, I have fun doing it and so should you once in a while. For me, this movie which was shot in a terribly snowy location, people bond more to survive. Which explains the sort of deep camaraderie among the police officers. Another thing about the cold is that it makes drinking a necessary evil for some. Also, the mother casually being handed a drink just right after her son's brutal death is another thing I noticed.
If you're in the mood for a good crime drama, this one is a must-watch. It's very compelling and has garnered critical praise outside of Russia, it's not common that something gets ported into the U.S. from Russia. The subtitles won't bother you the least bit, you will still be able to capture the great performances that I've mentioned earlier.
After watching a Norwegian and a Russian movie subsequently, it's kind of opened a new avenue for us here to go hunt for great movies on a more expansive field. Indian movies are starting to seep through the Netflix library, it's really a great thing how movies make people see different cultures.
Summary
The Major (2013)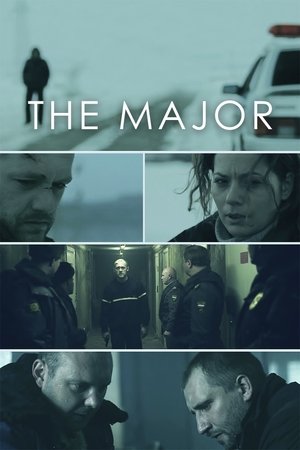 On a cold winter's day Sergey Sobolev, a major at the local police office, is driving to the hospital where his wife is about to give birth to their child. High from happiness, he's driving too fast and runs down a boy on a passage walk, who dies. Now the major has only two options: go to prison or conceal the crime. Sobolev decides to compromise with his conscience and calls on a colleague to help him out. But the case turns out to be messy and when Sobolev finally changes his mind and tries to make up for his deed, it's already too late…
Denis Shvedov
Role: Sergey Sobolev
Irina Nizina
Role: Irina Gutorova
Ilya Isaev
Role: Anatoly Merkulov

Yury Bykov
Role: Pavel Kroshunov - Pasha

Boris Nevzorov
Role: Aleksey Pavlovich Pankratov
Kirill Poluhin
Role: Burlakov

Dmitriy Kulichkov
Role: Gutorov



Kirill Klepalov
Cinematography