Behind The Mask : The Rise Of Leslie Vernon (2006)
Behind The Mask : The Rise Of Leslie Vernon  (2012) got us somewhat intrigued on how much we enjoyed it. We expected it to be purely a mockumentary, which got us comfortable watching the whole thing play out. However as the story develops, our "bs radar" sensed something more sinister brewing, and to that, we give credit to the movie's creators. It's a movie that's a bit smarter than it looks, as long as you allow it to.
Like with any mockumentary, this subject satirizes itself by documenting how he goes about killing people. Leslie plays himself, as the stereotypical serial killing archetype, who is assisted by a documentary crew. They are given exclusive access which oddly explains why they'd agree to the whole thing, to begin with. Taylor, the female showrunner, displays a morbid fascination with how every slasher film cliche turns out to be true.
You have no idea how much cardio I have to do, it's ridiculous.  - Leslie Vernon
From the start of the movie, there is some hilarity with how serial killers are portrayed as just like any regular professional athlete as they have their own fitness regimen etc. Similar to how it was with the cult hit movie Man Bites Dog. As it goes further and deeper into the story, it gets darker and creepier despite having no real casualties. You as a viewer, constantly get in and out of this concerning thought that Leslie might turn on them at any given time.
This is where this movie shines in our opinion, as you keep falling for a false sense of security, even if it's quite obvious that they are dealing with a very unstable personality. It's quite a good example of how a low-budget, reality-style horror movie can be quite engaging with a bit of creativity. The viewer feels like they are watching this exactly from Taylor's point of view.
The movie's scares are flippant and campy but it's a fun time as a horror mockumentary. Irony and satire rarely do it for us nowadays but this gets a slight exception considering that it was made in 2006. It doesn't feel cheap and it also doesn't look like your regular college-student looking found footage/reality flicks that's so pervasive nowadays.
The best way to enjoy this movie, however, is to NOT watch the trailer or read this review  🙂  Silly as it may sound, knowing exactly what this movie kinda ruins the whole experience in a way. It's neither here nor there, it doesn't feel like a comedy nor a slasher, but whatever it is, it's well-made.  It's also got this social commentary thing going for it, like with how every filmmaker/media person dives into whatever's an exclusive.
We give this a 
7.5/10
, but please do leave your own rating for this film below by clicking the
star ratings
and give your thoughts on the movie in the comments section. Like and Follow our
Facebook
and
Twitter
pages to get site updates.[kkstarratings]
Summary
Behind the Mask: The Rise of Leslie Vernon (2006)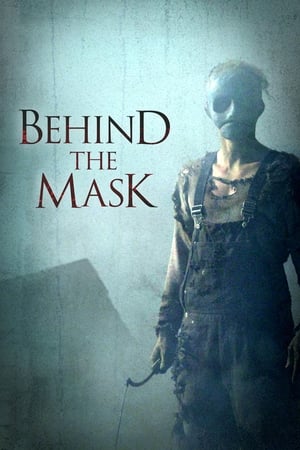 The next great psycho horror slasher has given a documentary crew exclusive access to his life as he plans his reign of terror over the sleepy town of Glen Echo, all the while deconstructing the conventions and archetypes of the horror genre for them.
Cast
Behind the Mask: The Rise of Leslie Vernon
Nathan Baesel
Role: Leslie Vernon
Angela Goethals
Role: Taylor Gentry

Robert Englund
Role: Doc Halloran
Zelda Rubinstein
Role: Mrs. Collinwood
Bridgett Newton
Role: Jamie
Kate Lang Johnson
Role: Kelly
Britain Spellings
Role: Todd
Kane Hodder
Role: Guy at Elm Street House
Crew
Behind the Mask: The Rise of Leslie Vernon
Al Corley
Executive Producer
Andrew Lewis
Executive Producer
Eugene Musso
Executive Producer
Bart Rosenblatt
Executive Producer
Gordy Haab
Original Music Composer

Jaron Presant
Director of Photography
Scott Glosserman
Screenplay
David J. Stieve
Screenplay
+