The Domestics (2018) is another post-apocalyptic movie about the country falling apart when people start dying due to some virus. It's not clear who was responsible for those chemtrails which did them in but it seems there no attempt whatsoever to establish that in the movie. The movie focuses more on what happens after, regardless of who's responsible.
The lucky ones were dead in seconds, and when the country crumbled, we divided ourselves into tribes - Nina West
The whole movie is about people being savages when resources and the rule of law are no longer reliable.  Naturally, the first thing people will do is to seek for protection and safety. Whether that be to group themselves or simply stay in familiar places. That is what sets the film off in the opening sequence.
In my opinion, there were just way too many similar and overlapping groups to keep up with. I wasn't even sure who was murdering who at times, since most of the "tribes" were just as grimy and despicable as the next. This was one flaw that bothered me a bit, but since I'm quite the sucker for these types of films, I still bit and kept watching.
Violence and more violence all throughout the movie. As the couple tries to cross the state via a rickety jalopy (god knows why they drove that POS). The reason behind moving out of their safe, suburban location is that Nina's folks have been silent over at the CBR (citizen band radio), and that worried her. Another reason was that they had marital problems and that it would be good to have that trip - LOL WTF.
Through their long expedition, the need for overnight sojourns into these random, abandoned houses was necessary. It is there that most of their run-ins occur, and where the stakes are really high. They then run into one decent guy who's young son rescues them from certain death. They hesitantly agree to stay over because after all, they might as well have been dead without the guy's son shooting those guys. But the one time they trust a person in their idiotic journey he turns out to have some gnarly secrets of his own *barf.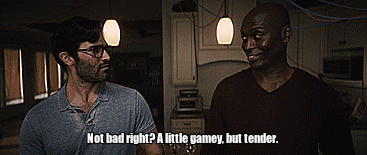 After they're able to GTFO of that situation, there's a ton of other gratuitous and cruel brutality from different groups which really just shows nobody is safe, no matter what group you're with. Honestly, that was enough to keep a viewer like me around, despite the movie's flaws.
When they do finally arrive at her folks' place is where the finale occurs but still, nothing ever gets clearly resolved. Just a bunch of added uncertainties and confusion. But hey, we didn't really get into this expecting a lot. It is what it is, and as far as violent post-apocalyptic movies go, this thing has its place. Just please no more sequels. To Hollywood execs, just be creative with your corporate tax deductions already.
Summary
The Domestics (2018)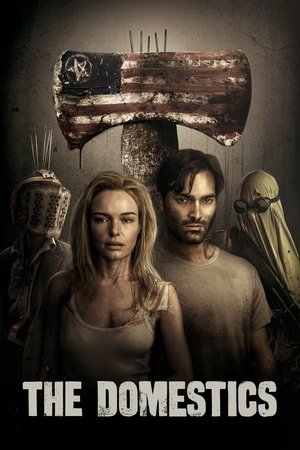 A young husband and wife must fight to return home in a post-apocalyptic mid-western landscape ravaged by gangs.

Tyler Hoechlin
Role: Mark West
Kate Bosworth
Role: Nina West

Lance Reddick
Role: Nathan Wood

David Dastmalchian
Role: Willy Cunningham
Laura Cayouette
Role: Connie

Jeff Chase
Role: Bill The Big
Brad Leland
Role: Pit Boss

Maxime Alexandre
Cinematography

Carol Cutshall
Costume Design