Summary
Edge of Darkness (2010)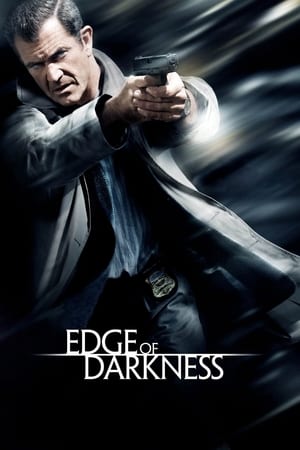 As a seasoned homicide detective, Thomas Craven has seen the bleakest side of humanity. But nothing prepares him for the toughest investigation of his life: the search for his only daughter Emma's killer. Now, he is on a personal mission to uncover the disturbing secrets surrounding her murder, including corporate corruption, government collusion and Emma's own mysterious life.
Mel Gibson
Role: Thomas Craven

Ray Winstone
Role: Darius Jedburgh
Danny Huston
Role: Bennett
Shawn Roberts
Role: Burnham


Bojana Novaković
Role: Emma Craven
Gbenga Akinnagbe
Role: Det. Darcy Jones
Caterina Scorsone
Role: Melissa Conway
Jay O. Sanders
Role: Whitehouse
Wayne Duvall
Role: Chief of Police
Frank Grillo
Role: The agent one
David Aaron Baker
Role: Millroy

Sol E. Romero
Role: Hospital Nurse
Tom Kemp
Role: Paul Honeywell
Rick Avery
Role: Robinson Jr.
Scott Winters
Role: Northmoor Doctor
Peter Hermann
Role: Sanderman

Bill Thorpe
Role: Watch Sergeant
Damian Young
Role: Senator Jim Pine

Gabrielle Popa
Role: Young Emma
Joe Stapleton
Role: State Trooper #1
Nico Evers-Swindell
Role: State Trooper #2
Ali Reza
Role: Northampton Doctor

Paul Sparks
Role: Northampton Police Detective
Christy Scott Cashman
Role: Detective Vicki Hurd

Dossy Peabody
Role: Annie - Bennett's Asst.
Gordon Peterson
Role: Interviewer

Peter Epstein
Role: Agent Two
Timothy Sawyer
Role: Doctor

William Monahan
Screenplay
Phil Meheux
Director of Photography
Lindy Hemming
Costume Design
Thomas E. Sanders
Production Design
Mark Satterlee
Art Direction
Suzan Wexler
Art Direction
Kelvin R. Trahan
Hairstylist
Catherine Marcotte
Hairstylist
Raul Hernandez
Hairstylist
Felicity Bowring
Makeup Department Head
John Caglione Jr.
Makeup Artist
Denise Paulson
Makeup Artist

Howard Berger
Makeup Effects
Gregory Nicotero
Makeup Effects
Carly Serodio
Art Department Coordinator
Ron Mason
Assistant Art Director
Theodore Suchecki
Construction Coordinator
Steve Callas
Construction Coordinator
Hannah King
Scenic Artist
Lance Littlefield
Scenic Artist
Cosmas A. Demetriou
Set Designer
Bub Asman
Supervising Sound Editor
Alan Robert Murray
Supervising Sound Editor
William Cawley
Sound Effects Editor
Jason King
Sound Effects Editor
Kevin Murray
Sound Effects Editor
John T. Reitz
Sound Re-Recording Mixer
Gregg Rudloff
Sound Re-Recording Mixer
R. Bruce Steinheimer
Special Effects Coordinator

Gary Powell
Stunt Coordinator
Greg Baldi
Camera Operator
Brant S. Fagan
Camera Operator
Lukasz Jogalla
Camera Operator
Bill Trautvetter
Camera Operator
Peter McCaffrey
Steadicam Operator
Macall B. Polay
Still Photographer
Matthew Moriarty
Additional Camera
Mark J. Casey
Rigging Gaffer
Jennifer Jobst
Costume Supervisor
Rosa J. Colón
Set Costumer
Hillary Derby
Set Costumer
Alyson MacInnis
Set Costumer
Honah Lee Milne
Set Costumer
Gregg Schaublin
Digital Intermediate
Everette Webber
Digital Intermediate
Ron South
First Assistant Editor
Mike Davis
Transportation Coordinator
William O'Brien
Transportation Coordinator
Lisa Arnone
Script Supervisor
Anna Rane
Script Supervisor
Howard Samuelsohn
Dialect Coach
Elizabeth Himelstein
Dialect Coach
Charles Harrington
Location Manager
Mark Fitzgerald
Location Manager
Greg Berry
Supervising Art Director
Beth Sterner
Dialogue Editor
Paul Curtis
Dialogue Editor
Howard Shore
Original Music Composer
James Simcik
Supervising ADR Editor
David Gulick
Property Master
John Mahaffie
Second Unit Director